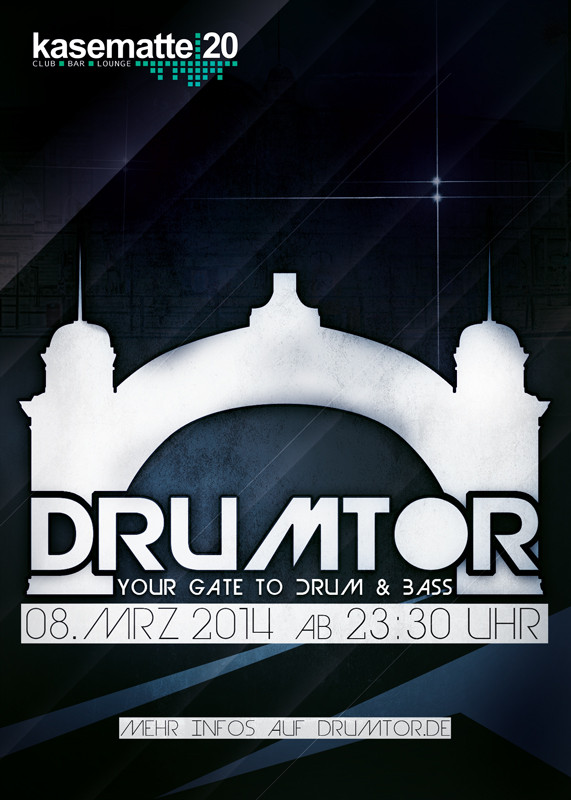 Drumtor geht in die dritte Runde und ruft damit wieder einmal zum Sturm der dunklen Gewölbe der Kasematte 20 auf. Strictly Drum & Bass in all seinen Facetten.
Return to the underground: Drumtor - your gate to Drum & Bass!
Passend zum Namen findet diese Party ganz in der Nähe des Dammtor Bahnhofs in der Kasematte20 statt. Damit ist eine gute Anbindung sowohl mit verschiedensten S-Bahnlinien, der U1 sowie Bussen gewährleistet und einer feucht-fröhlichen Party steht nichts im Wege. Einlass in die Gewölbe unter den Bahngleisen ist um 23.30 Uhr.
Styles: Bass, Breaks, Beats. Liquid. Neuro. JumUp. HardStep. DnB. Jungle. Classics. more.